Rockstar Energy Giveaway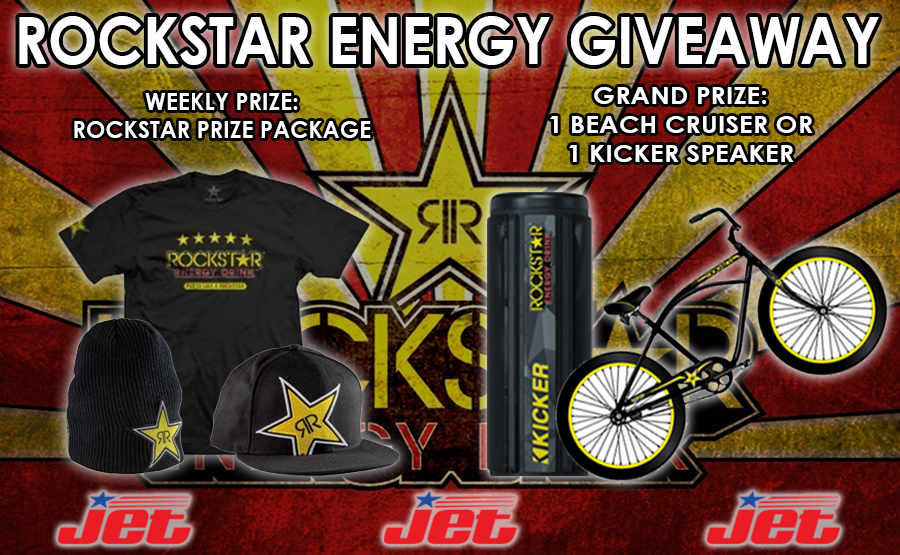 Jet Food Stores is hosting a Rockstar Energy giveaway during July and August with weekly winners and two grand prize winners! The drawing for weekly prizes are each Friday, and the grand prize drawings will be at the end of August. Weekly winners are also included in the grand prize drawing for a bike and portable Bluetooth speaker. Weekly prizes are limited to one per person.
In order to be entered into the Rockstar Energy Giveaway, you must like AND share the Rockstar Giveaway Facebook post from the link below.